Wedding Flowers
To bring your wedding floral dreams to life
Flowers are one of the most important visual elements of your wedding day which is why The Flowerland are your wedding flower specialist for your special day.At The Flowerland, we value the unique personalities of each couple and understand that every wedding is different. Beginning with the bridal bouquet, we ensure that your florals flow through from stunning posies to plentiful table arrangements that set the tone for your special day. We are passionate about creating and designing spectacular and sophisticated arrangements to create a memorable day all your guests will treasure for years to come.
Whether you are planning an intimate wedding or a large affair, wedding flowers are a standout part of your day. The Flowerland, with a team of experienced wedding florists, candeliver and install gorgeous flowers for all styles of weddings – be it a wild at heart feel or aclassic chic look. From stunning hand-tied bride's and brides-maid's bouquets to buttonholes,corsages, intricate table centrepieces, backdrops and floral arches, we can accommodate allyour requests. We know how important your wedding day is, and that's why we doeverything we can to make your dreams and visions come to life.
Wedding Flower Package $655 inc gst
1 x bride bouquet
2 x bridesmaid 
4 x buttonholes 
2 x corsages 
Packages can be tailormade to suit your personal needs. Additional information and prices available on consultation.
The Main Elements Of Our Wedding Package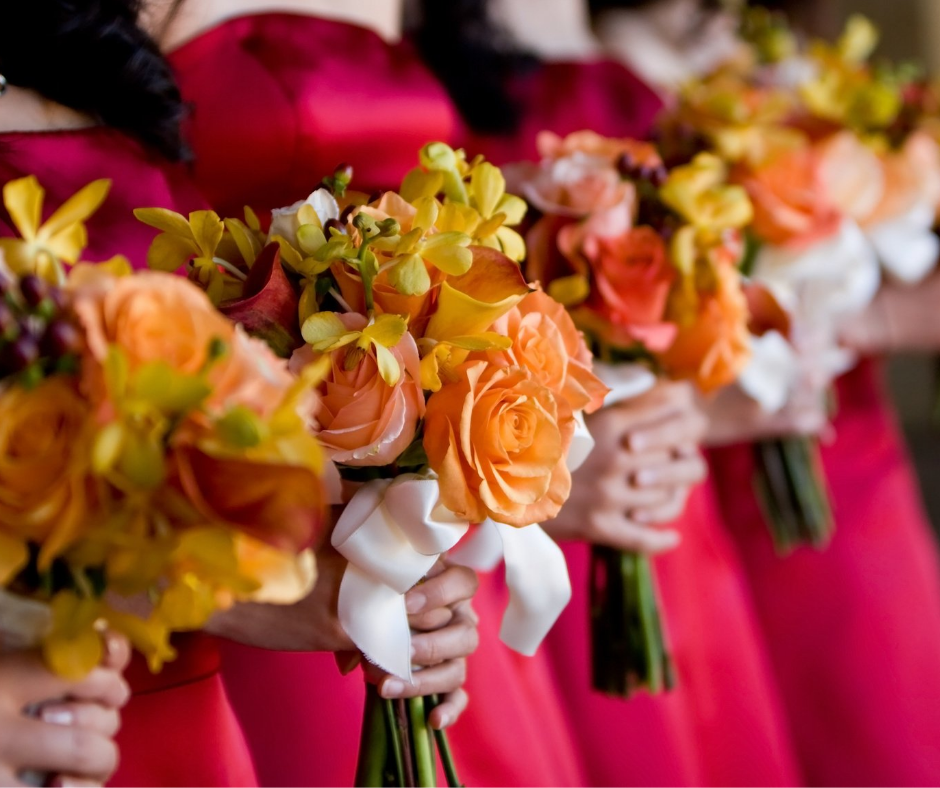 Hunting down for most gorgeous blooms for your bridesmaid? Our wedding florists are specialised creating bridesmaidbouquets that suit your wedding theme, colour scheme and budget.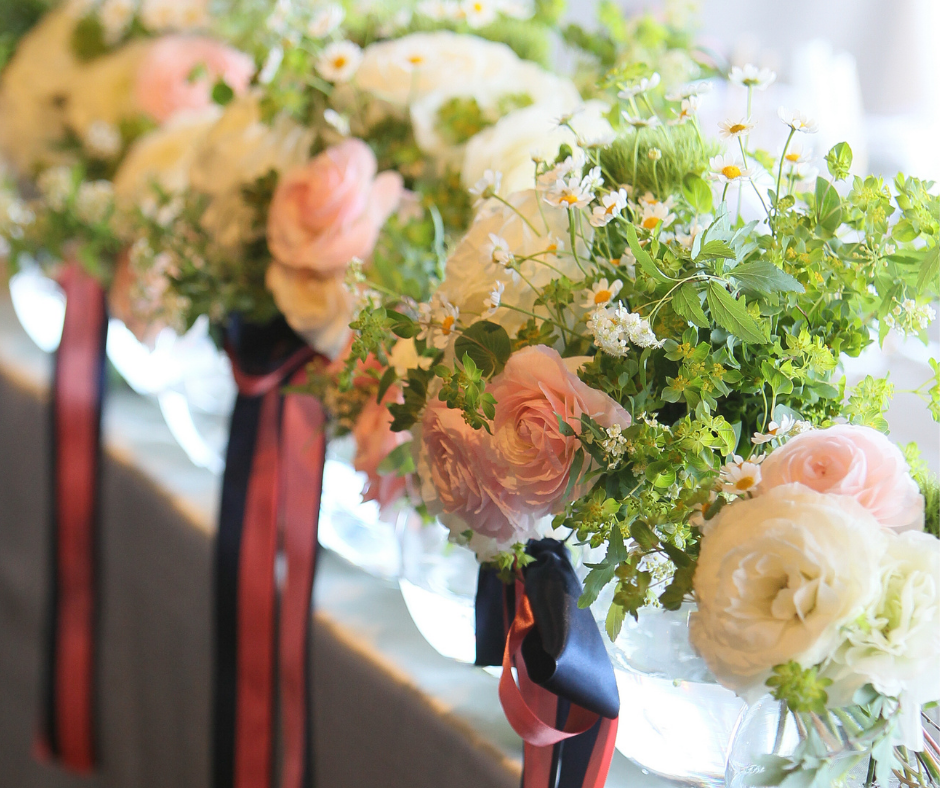 Centrepiece & Installation
Our floral centrepieces designed using freshflowers in vibrant colours can transform a plan wooden table into a cheerful banquet and help setting the theme of the decoration.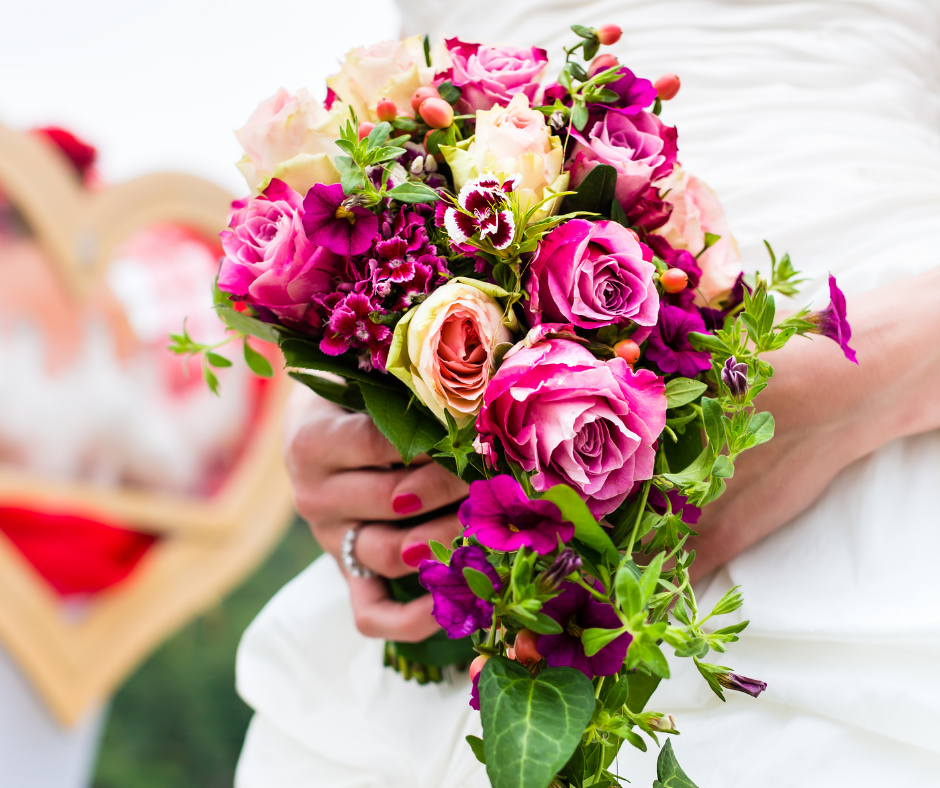 From traditional whites to colourfulpastels, we offer some of the most stunning bouquets for our brides. Ourgenerous bunch of blooms has an exceptional look that never goes unnoticed.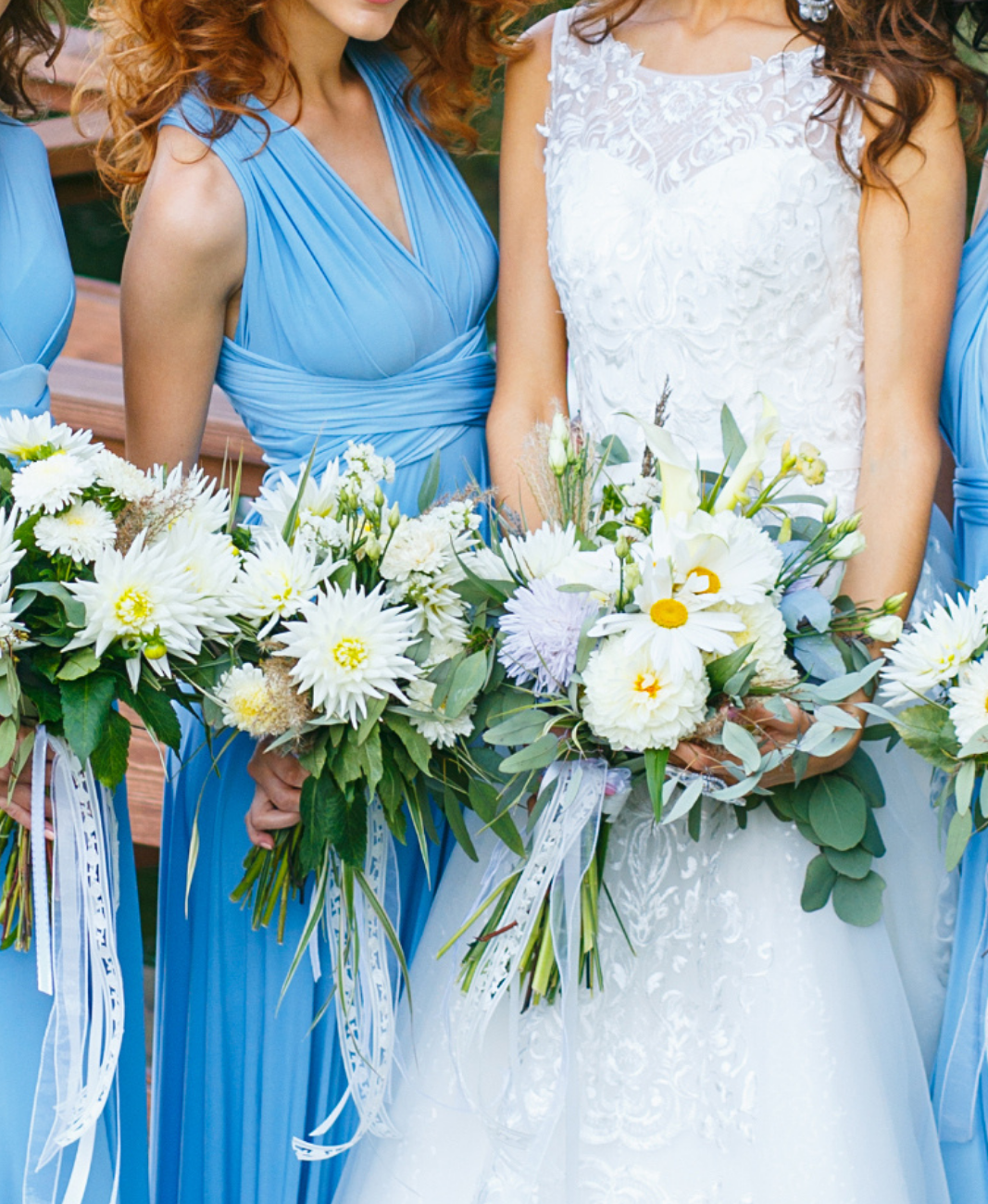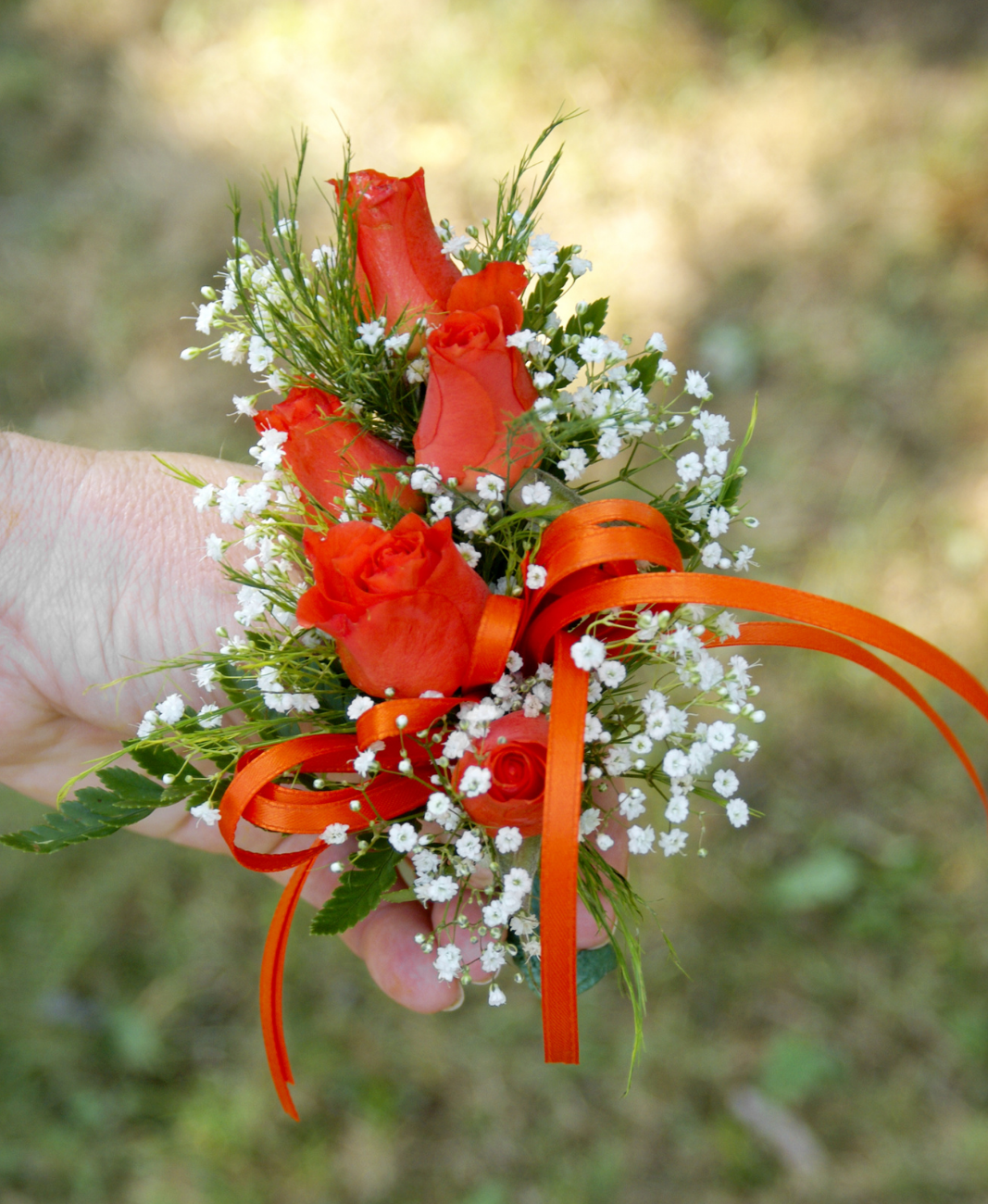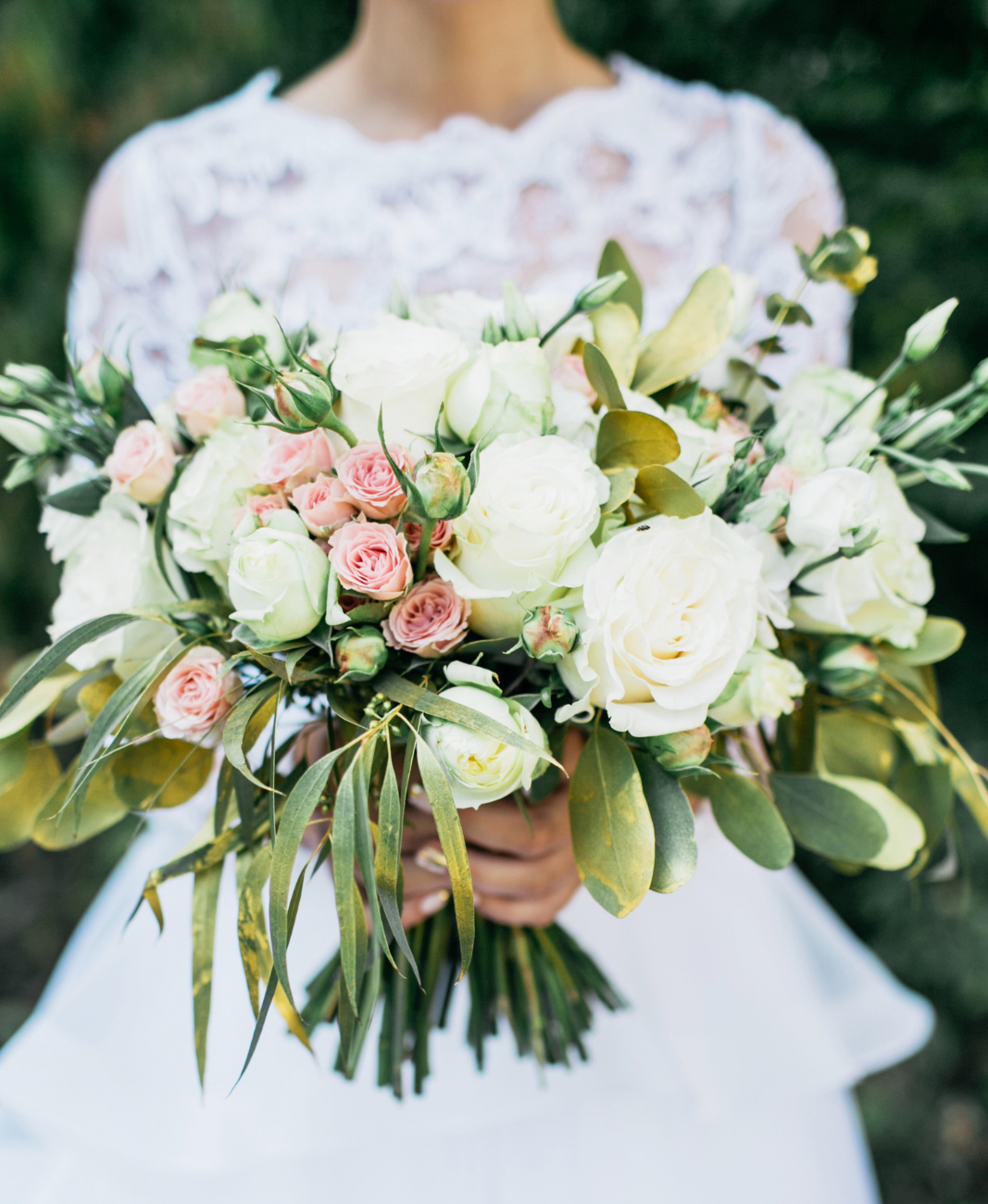 Providing excellence as wedding Florist & Stylist!
Having been in the industry for many years, we realise that each couple's requirements andpersonalities are unique. That's why we put in our time to get to know them and their visionfor the day. Our team will consider the entire picture, from the style and size of the venue tothe couple's apparels, budget and desired layout to create a harmonised theme that reflectsthe style of the couple. Our bridal bouquets are usually made to complement her wedding dress and is the considered tobe the most luxurious floral arrangement at the wedding. And we are absolutelydedicated to providing you with attractive Bride and bridesmaid bouquets that look amazing andcomplete the look of the bride and bridesmaids.
From vintage to classic, romantic to rustic; our florists are extensively trained to take your dreams and turn them into reality. Our wedding flowers can include Flower crowns to buttonholes, classy corsages to cake blooms; no matter your style, your designs or your colour palette. The Flowerland endeavour to create a stunning flowerscape that blooms, just like your love for each other.
Let's Curate your wedding flowers
At The Flowerland, we have been curating wedding flowers for many years now, and we cansay that no two weddings are the same. Our wedding florists live and breathe flowers, so youcan rest assured that you and your guests will have the best experience through our perfectlycurated wedding flowers. We have the knowledge and eye to detail to enhance the ambianceof the venue and complement other aspects of your day. Our personalised wedding flowerdesign can help your theme flow fluently from the ceremony through to the reception.
Why Are We The Go-To Wedding Florist In Melbourne?
We offer complete yet personalised wedding flower package. 
We only use the freshest and the highest-quality flowers. 
We cater to weddings of all sizes, from small intimate party to large gala wedding.
We guarantee competitive pricing but never compromise on quality. 
Why not call
03 8806 3572
and book your consultation with one of our expert weddingflorists today to go through all the finest details to ensure that all your dreams come true? Nomatter how big or small your wedding is, we are here to make your special day anextraordinary one.